Bizzy Beaver has selected what we believe to be some of the best productivity apps in the market today all available on the one single-page extension. 
By downloading Bizzy Beaver you will be able to search the web as well as choose from a selection of best-in-class productivity apps designed to help you get things done quicker, to organise your personal life more efficiently, and to collaborate better with others.
Installing Bizzy Beaver will allow you to enjoy a custom new web search experience. You will be able to search the web right from your new tab and have immediate access to any information you require which is available on the world wide web right at your fingertips. Allowing you to be even more productive.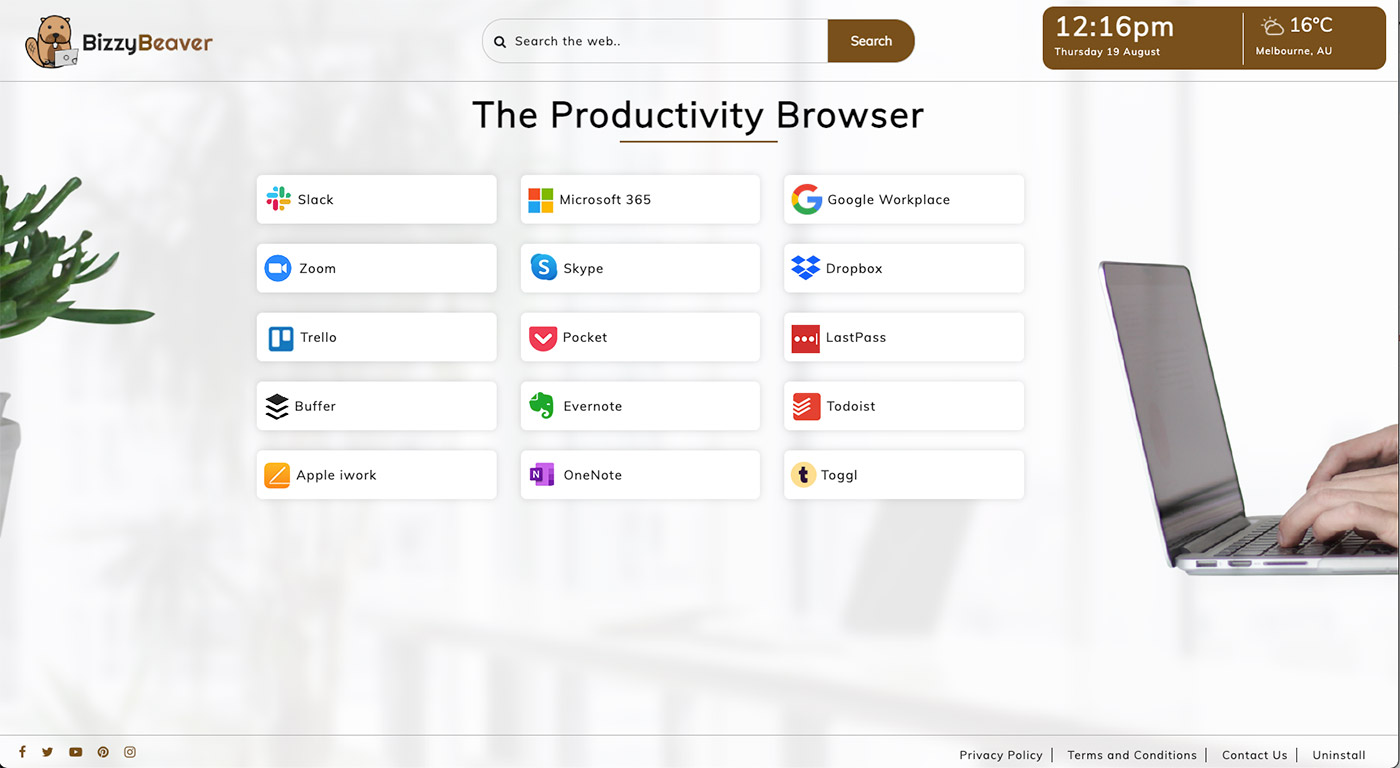 Of course, we understand that how you get to be productive depends so much on who you are, how you process information, as well as the particulars of your work and personal life. And that one-size certainly does not fit all.
That is why this list of helpful apps we have selected is so varied. Some productivity tools help you manage your ever-growing email inbox. Others automatically do rote tasks for you, letting you focus on the work that only you can do. With the right productivity apps and search service at your fingertips, you can improve your workflows and your life.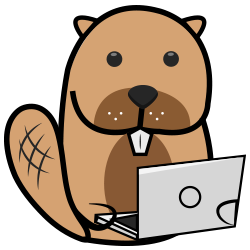 What are you waiting for?
By clicking "DOWNLOAD BIZZY BEAVER", I accept and agree to installing the Bizzy Beaver extension and to its Privacy Policy and Terms of Use. I understand that installing the Bizzy Beaver extension will set my browser new tab to that provided by the service with search results by Bing.
How Productivity Software can Benefit You
Productivity apps can make your work and personal tasks easier and more efficient to complete. Sometimes it does so directly and sometimes indirectly.
Whatever your profession or personal ambitions, the right productivity software can help you reach your deadlines and goals faster. From browser plugins to services that help you maintain important relationships, having access to the right apps can surely make your life easier.
The selection of personal productivity apps, business and office apps, and collaboration apps on the Bizzy Beaver extension are among our favourites for helping anyone be more productive, get better organised, improve habits and increase focus. Whether you're an office worker, student, entrepreneur, stay at home parent, freelancer, or anyone who cares about making the most of every minute they spend on certain tasks, this extension is for you.
It is by no means a comprehensive list, but we hope it provides useful suggestions for your daily tasks as well as introduces you to some hidden gems regardless of whether you're working solo or as part of a team.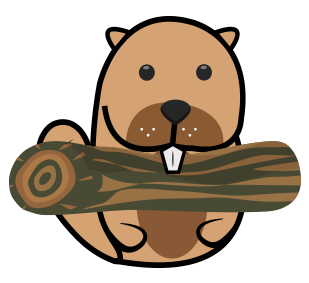 Behind the name Bizzy Beaver
Beavers are known to be busy little animals. This unique mammal is seen as extremely industrious, mainly because of the way it constructs its own habitat. 
Beavers are famously busy and they turn their talents to reengineering the landscape as few other animals can. When sites are available, beavers burrow in the banks of rivers and lakes. But they also transform less suitable habitats by building dams. Hence the famous saying 'busy as a beaver' which refers to the condition of being very industrious, hard-working, or skilled at tackling many projects at once. 
In today's society, this phrase is often used to indicate someone who is good at multi-tasking, which is a very important skill in the modern world where many of us are time poor and have lots to get through.
In many ways, and obviously in different ways, in the busy world we live in today many of us humans can compare to beavers. But fortunately for us, there are some amazing online productivity software tools out there available, designed to make our work and personal tasks easier and more efficient to complete. 
Features
Features of the Bizzy Beaver extension include a customised new tab search experience returning Bing search engine results, a diversified selection of productivity apps to choose from directly from your browser, time/date/weather/location view, and links to popular social media websites.
Built by
Browsa
Our customised digital advertising offerings will promote your brand, increase traffic to your site and ultimately, build your revenue.
Our reach is global, and we specialise in delivering your ads to relevant publishers within this extensive network of exclusive players. Our goal is to position you in the best stead, using your advertising budget to do just that, advertise your business globally.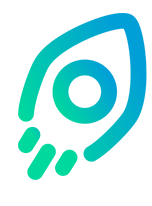 What are you waiting for?
Download Bizzy Beaver today and Accelerate your Productivity